Hirsch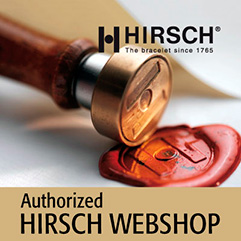 For generations, HIRSCH has been setting quality standards for watch straps. Each watch strap is made in original HIRSCH quality from precious materials, ensures aesthetic visual impression and durability and is a pleasure to wear.

All Hirsch watch straps (size 12mm and up) are fitted with Easy-Exchange push pins, which means you don't need tools to replace your watch strap anymore!

We are official online dealer for Hirsch watch straps and we offer you full Hirsch-warranty.
If you are not sure what size watchband you need, please consult our page `The Right Size!`