18mm Daniel Wellington Watch Straps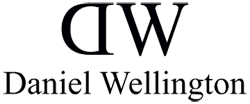 Watchbands.co.uk is official dealer of Daniel Wellington replacement watchbands
. We offer the complete complete Daniel Wellington and have all available straps in stock - orders placed on working days are shipped within 24 hours.
To find out
which size you need
, please check the backside of your Daniel Wellington watch. Here you can find the type (Classy, Classic, Dapper or Grace) and a 5 digit code. The first letter of the code is followed by two numbers representing the width of your watch case. If it says '36' you need a 18mm watch strap. If the number is different, please check the other sizes.
On this page you can find the 18 millimeter wide watch straps for Daniel Wellington models
with a watch case diameter of 36 millimeters.
The watch straps of Daniel Wellington are compatible (as long as the size is right). If you like you can simply choose a
different colour or material
.